PARKWAY TRANSPORTATION has partnered with ExpressTruckTax to provide its members with a solution to e-file the HVUT Form 2290 in just a few minutes
with the IRS.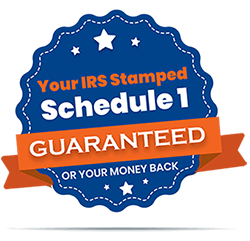 WHY PARKWAY TRANSPORTATION AND EXPRESSTRUCKTAX?
---
PARKWAY has partnered with ExpressTruckTax to offer its members an inexpensive and simple way to file your 2290. They have made their program as easy to use as possible. You'll find contextual help bubbles and support text all over the place, guiding you through the process step by step. We know we're not the only ones providing this service, but we do know we're the only ones doing it at this price with this level of quality. Choose Parkway2290.com for all of your HVUT and e-filing needs.
About ExpressTruckTax
---
ExpressTruckTax is an IRS authorized e-filing service provider of Form 2290, Form 8849 and 2290 Amendments. We believe strongly in solid, long-term customer relationships. That's why we provide live phone, chat, and email support in English and Spanish from our Support Center based in Rock Hill, SC. We also provide our users with dedicated account managers so you're never speaking with a stranger. Our business model is founded on building exclusive features and custom services that can be accessed from any location. We believe in providing the best product at the best price to support our trucking industry, which proudly keeps our nation moving.